Granite Fabricators Seattle
The services of granite fabricators in Seattle, WA have been used for a long time since they offer a large number of services, including installation of granite slabs.
If you are planning to increase the attractiveness of your kitchen, hire Allied Marble & Granite, Inc. as your granite fabricators in Seattle. Since 1982, the granite fabricators at our company have been serving the Seattle area and beyond with dedicated granite fabrication and slab installation services.
Our granite fabricators are:
Knowledgeable
Well-trained
Experienced
So, the next time you look for granite fabricators in the Seattle region for working in your home or business place, get in touch with our well-trained experts.
Call Allied Marble & Granite, Inc. for skilled granite fabricators in Seattle.
(206) 453-2766
Granite Fabrication Seattle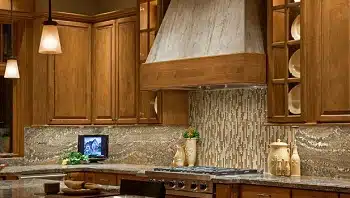 Our granite fabrication services for your Seattle property can add a bit of stylishness to your residence or commercial place! Transform your living space completely with our supreme granite fabrication services in the Seattle area. Our team of designers, fabricators and installers can help your place achieve the look of elegance.
Our diligent, qualified and courteous technicians have been offering:
Granite fabrication services at affordable prices
High-quality fabrication services
On-time granite slab installation services
With the help of our unique, unmatched granite fabrication services, Seattle residents can add grace and beauty to their home or business.
Our granite fabrication experts for the Seattle community ensure that they offer customer-oriented services. We are confident that you will not come back with a complaint after you get your granite work done by us!
Call Allied Marble & Granite, Inc. for superior granite fabrication in Seattle.
(206) 453-2766
Granite Slabs Seattle
People often ask why should they choose granite slabs for their Seattle properties. There are various reasons to choose granite slabs offered by professional fabricators and installers in the Seattle region. Using granite slabs as countertops for your Seattle kitchen is a good choice because:
Granite slabs are highly durable
Affordability is another feature of granite slab
Granite slab adds a touch of distinctiveness to the place
We are one of the most reliable fabricators who deal with granite slabs for the Seattle area homeowners and businesses.
Local residents and business owners can call the skilled granite fabricators at our company for affordable granite countertops and slabs. We are known in the local community for customer friendly fabrication services.
Call Allied Marble & Granite, Inc. for installing granite slabs in Seattle.
(206) 453-2766