Granite Fabricators for Home and Business Granite Projects
When it comes to custom granite fabrication in the Redmond, WA area, the services offered by Allied Marble Granite Inc. are second to none. After entering the natural stone industry in 1982, our company quickly rose to become one of the most respected granite fabricators in the region.
We have invested in skilled craftsmen and top-of-the-line granite fabrication tools. All our professionals take pride in ensuring high precision in every job, big or small. We even keep a huge inventory of fine quality granite slabs for customers to choose from for their granite project.
This combination of great materials, men and machines is the key factor that has made us the granite fabricators of choice of Redmond property owners.
Home and business owners who hire us as granite fabricators can be sure that their granite slabs will be cut, shaped and polished:
Efficiently
Precisely to meet the project requirements
Within the stipulated time
Granite Fabrication for Redmond Bathroom and Kitchen Countertops
Are you planning to have new kitchen or bathroom countertops and looking for granite fabricators you can rely on to do a good job? How about hiring us for your granite fabrication work in Redmond?
Our granite fabricators have a lot of experience in crafting countertops and vanity tops. You can count on them for seamless granite fabrication, resulting in surfaces that offer a perfect fit for the intended countertop space. Our technicians are very diligent throughout the countertop fabrication process, making sure to:
Take accurate measurements for the desired countertops
Cut granite slabs accurately and neatly
Create clear-cut and smooth edge profiles
Polish the countertops flawlessly
We are confident of exceeding your expectations with our exquisite granite fabrication work for your Redmond property.
Affordable Granite Slabs in the Redmond Area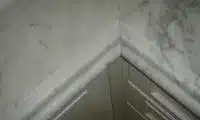 If you are wondering whether you can find the ideal granite slabs for your project with us, then relax. As a one-stop shop to meet the granite needs of home and business owners, we maintain a large inventory of granite slabs. You are sure to find slabs in a veining style that you like and a color that you want.
Another good thing about shopping with us for granite slabs in the Redmond area is our reasonable granite slab prices. Our affordable granite slabs make your dream granite project:
•
Feasible and a reality
Easy on the pocket
A highly satisfying investment
To schedule the services of expert granite fabricators in Redmond, call Allied Marble Granite Inc. at (206) 453-2766.