Kent Commercial Countertops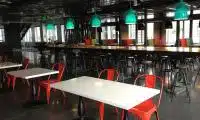 Kent, WA area establishments can greatly benefit from the installation of high quality commercial countertops. Commercial countertops can simplify layouts, facilitating a better flow of human traffic and can also provide a striking look based on the countertop materials used. Your custom countertops can provide economic benefits in the long run as the countertop materials used in its fabrication are built to last.
Commercial countertops are almost maintenance free, resulting in savings
Custom countertops can provide layout flexibility in a Kent area establishment
Countertop materials can provide aesthetic consistency for your Kent area hotel
Kent Countertop Materials
Bring a new energy to your Kent area office with your newly-installed commercial countertops. The vast array of countertop materials used for your custom countertops can visually update your workplace. Stand out from the rest of the Kent area corporate world and make your office a fun place to work with your custom countertops made from exotic countertop materials.
If you're shorn of inspiration, allow our extensive portfolio of different countertop materials and existing custom countertops to inspire you in choosing your preferred specifications for your commercial countertops. Allied Marble & Granite, Inc. aims for your complete satisfaction in all projects relating to the fabrication of custom countertops using our vast inventory of countertop materials.
Create a more corporate or dynamic feel with your commercial countertops
The variety of countertop materials available can easily meld with your corporate image
Custom countertops can create striking layouts for your Kent area office
Kent Custom Countertops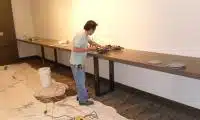 Allied Marble & Granite, Inc. has been in the fabrication of commercial countertops for decades now. Our experience in manufacturing custom countertops using countertop materials sourced from around the world is almost unrivalled in the commercial countertops industry. The craftsmanship of commercial countertops can guarantee that your project will be based off your exact specifications.
Your 100% satisfaction with the installed commercial countertops is what we aim for. We will not cease the project until your vision has been at least realized with the custom countertops fabricated with the countertop materials of your choice.
The quality of craftsmanship of custom countertops can reflect Kent area business ideals
No compromise on quality of countertop materials used for Kent area orders
Excellent installation services in the Kent area for commercial countertops
Decades of experience in the business of fabricating custom countertops