Granite Fabricators for Home and Business Granite Projects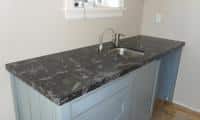 Granite has always been one of the most popular of the natural stones used in homes and business premises. It not only adds style and sophistication to the place where installed but also increases the value of the place.
Allied Marble & Granite Inc. is one of the leading granite fabricators that offer high-quality granite fabrication for Clyde Hill, WA residents. As established and experienced granite fabricators, we recommend granite slabs for home and business projects as they are:
Available in various colors
Easy to maintain
Beautiful to look at
Long lasting
With us as the best granite fabricators serving Clyde Hill, you need not worry about anything. Right from the inspection stage to the final installation stage, we provide quality services every step of the way. We not only offer quality services but the most competitive prices in the area for granite fabrication.
Granite Fabrication for Clyde Hill Bathroom and Kitchen Countertops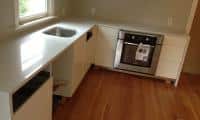 Granite slabs in the kitchen and your bathrooms look wonderful. They add a certain style and sophistication to both areas. If you are looking to enhance the appeal of your home using granite, you need to choose experienced granite fabricators that have the expertise and well-trained technicians to handle your granite fabrication.
You should choose us for granite fabrication in Clyde Hill as we have the:
Experience
Efficiency
Expertise
Equipment
We offer competitive granite fabrication pricing and exceptional customer service. We use the most advanced techniques in our countertop fabrication process. Whenever you think of granite fabrication, think of us.
Affordable Granite Slabs in the Clyde Hill Area

With the presence of several companies for the installation of granite slabs in Clyde Hill, choosing the best one can be a challenging task. Nevertheless, because it is about the beauty and appeal of your home, you need to find the best one. Considering the following aspects for choosing the best company for granite slabs can be helpful:
Years of experience
Skilled workforce
Use of best equipment
High-quality products
Reasonable pricing
We are the ideal company to choose for installing granite slabs in Clyde Hill as we offer all this and more. We stock some of the most popular granite colors making it easier for you to choose the one that suits your tastes easier.
Feel free to call Allied Marble & Granite Inc. at (206) 453-2766 for any questions about granite and its fabrication and installation in Clyde Hill.