Quartz Countertops Bellevue
Quartz countertops are perfect for Bellevue, WA homes as quartz is recognized as an amazing looking and highly durable material. Quartz countertops will add an elegant touch to your Bellevue home.
The most common use of this material can be seen in the form of quartz countertops (such as kitchen quartz countertops or as bathroom quartz counter), as homeowners in Bellevue love the way it transforms the entire ambiance with its enigmatic appeal.
Clear and impeccable quartz signifies luxury and class much better than any other material. And if you are also planning to bring in the sophistication of quartz in your residence, then choose from an incredible range of quartz countertops offered to Bellevue residents by Allied Marble & Granite, Inc.!
Call Allied Marble & Granite, Inc. for quartz countertops in Bellevue.
(206) 453-2766
Quartz Counter Bellevue
We provide a comprehensive range of services to ensure complete satisfaction and convenience of our quartz counter clients in Bellevue. We not only provide finest quality quartz counter to the Bellevue community, especially sourced by our expert team but also offer proficient installation services.
Our well trained and experienced workforce has thorough knowledge about installing quartz counter in Bellevue properties and ensures that the final outcome exceeds your expectations. Our services are highly recognized as we provide our clients:
Professional and amiable assistance
Extensive variety of products
Plenty of colors, designs and materials
Proficient installation practices
Prompt and affordable services
Installing quartz counter in your Bellevue home is a long term investment which will keep adding to the exquisiteness and value of your home for years to come.
Our professionals are well aware of the diverse client preferences and can provide their efficient services accordingly.
Call Allied Marble & Granite, Inc. for quartz counter in Bellevue.
(206) 453-2766
Kitchen Quartz Countertops Bellevue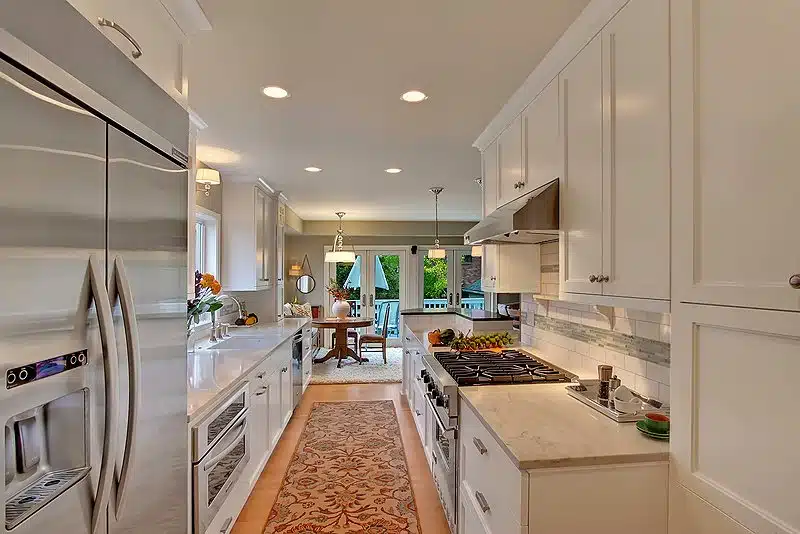 Kitchen quartz countertops in your Bellevue home, with its subtle charm, are sure to bring a natural exquisiteness to your place. It is easy to maintain the appeal of kitchen quartz countertops in your Bellevue home with regular cleaning.
An incredible variety of kitchen quartz countertops is there to make your selection easier. You can pick up the most suitable from various colors and textures to add a beautiful touch to your Bellevue kitchen.
Get ready to transform your home with the exquisite touch of quartz. Feel free to contact us for detailed information on our services, including kitchen quartz countertops for Bellevue homeowners.
Call Allied Marble & Granite, Inc. for kitchen quartz countertops in Bellevue.
(206) 453-2766