Tile Flooring Bellevue
With tile flooring, give your Bellevue, WA kitchen or bathroom a new look!
At Allied Marble & Granite, Inc., we offer the widest range of tile flooring, backsplash tiles, bathroom tile and natural stones for Bellevue property kitchens and bathrooms. Established in 1982, our company has been one of the leading providers of tile flooring products and services in the Bellevue area as well as other parts of the state.
Here are some of the services that we can offer you:
Installation of backsplash tiles
Bathroom tile installations
Hand-cut and polished tiles for bathrooms and kitchens
Fabrication of tiles to fit kitchen or bathroom spaces perfectly
Renewal of old countertop, tile flooring and backsplash tile
We offer you a variety of great-looking tile flooring for your Bellevue home to make your place look stylish and elegant. You can call us for a free estimate before you decide to install new tile flooring.
Call Allied Marble & Granite, Inc. for tile flooring in Bellevue.
(206) 453-2766
Backsplash Tile Bellevue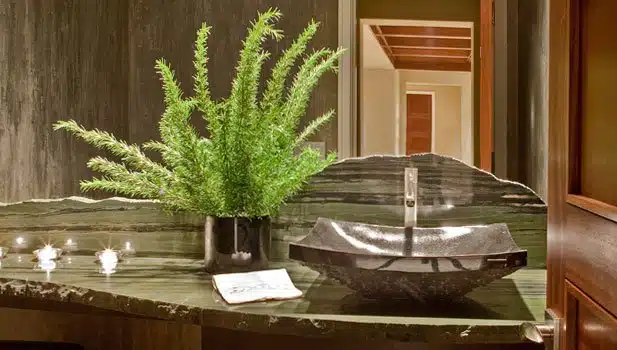 With our backsplash tile services in Bellevue, you can make your kitchens both functional as well as pleasing to the eye. For high-quality countertop and backsplash tile options, Bellevue residents can always depend on us.
Not only will we give Bellevue property owners top-notch backsplash tile but we will also make sure that our trained and experienced technicians do an excellent job of installing your new tiles.
When it comes to providing backsplash tile to Bellevue homeowners, we make sure that:
Every space is measured precisely
Every backsplash tile is cut by hand
Every tile is hand-polished
You have a wide range to choose from, such as marble tiles to quartz ones
Call Allied Marble & Granite, Inc. for backsplash tile in Bellevue.
(206) 453-2766
Bathroom Tile Bellevue
Our company has many years of experience in installing bathroom tile in the Bellevue region. We offer you some of the best bathroom tile options in the Bellevue area in terms of quality and looks. Your bathroom can be given a whole new look with tiles from our vast collection.
Say goodbye to your old tiles and hello to modern-looking new ones. For more information on bathroom tile, Bellevue residents can reach out to us today on our contact number.
We provide bathroom tile remodeling services in Bellevue for:
Bathroom floors
Bathroom vanities
Bathroom walls and tub/shower walls
Call Allied Marble & Granite, Inc. for bathroom tile in Bellevue.
(206) 453-2766