Granite Fabricators for Home and Business Granite Projects
Allied Marble Granite, Inc. is a leading granite fabrication company serving Magnolia, WA, and its nearby areas. We pride ourselves on the craftsmanship of our granite fabricators. Whether you need a granite countertop for your home or business, we are the granite fabricators to call in Magnolia.
Our granite fabricators can fabricate countertops for:
Bathrooms
Kitchens
Minibars
Outdoor entertainment areas
Our team of passionate granite fabricators understands how to cut and fabricate your stone to an exact fit. We invite you to experience what it means to work with granite fabricators that are professional and dependable.
Granite Fabrication for Magnolia Bathroom and Kitchen Countertops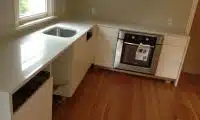 When it is time to add a new countertop to your kitchen or bathroom, choose us for granite fabrication. Our highly skilled granite fabricators know how to fabricate counters that will take any space from dull to impressive.
We work hard to provide residential and commercial clients with professional granite fabrication services in Magnolia. Our reputation of excellent granite fabrication is the reason why so many customers come to us for their granite fabrication needs in the Magnolia area.
We will complete your granite fabrication project in a timely manner so that you can start to enjoy your new space in no time at all.
Reasons to choose us:
Free estimates
Close attention to detail
Each edge fabricated completely by hand
Affordable Granite Slabs in the Magnolia Area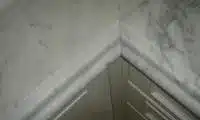 One of the greatest benefits of adding granite slabs in a bathroom or kitchen is the unique look and feel that it brings to the space. Granite slabs are also popular for being durable and requiring low maintenance. Did you spill wine on your slab and are worried about potentially stubborn stains? Simply clean the granite surface with warm water and a mild soap and the stain is gone!
The large range of different types of granite slabs is a fantastic way to add beauty to your space without breaking the bank. You can rest easy knowing that you are getting premium granite slabs without a premium price tag. Regardless of your needs and preferences, you are sure to find the right granite slabs for your Magnolia home or business property.
Below are the features and benefits of our range of granite slabs:
Available in color choices
Slabs priced per foot
Highly durable
Feel free to call Allied Marble Granite, Inc. at (206) 453-2766 for granite fabrication in Magnolia or its surrounding areas.