Stone Fabrication Bellevue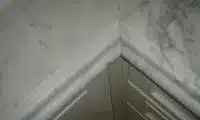 For years, Allied Marble & Granite, Inc. has been providing stone fabrication services to Bellevue, WA residents. With our quality services of stone fabrication, you can give a posh look to your Bellevue property! As stone fabricators, our priority has always been:
Complete fulfillment of client needs
Providing superior results for every job
Carrying out stone work with the latest tools
We are proud of our experienced team of designers and fabricators. They know how to deal with stone fabrication projects for Bellevue properties in a highly advanced and systematic manner.
If you are looking for a professional stone fabrication company in Bellevue to transform your house's looks, you can be certain that with us, you will experience the most superior quality work performance.
Call Allied Marble & Granite, Inc. for stone fabrication in Bellevue.
(206) 453-2766
Granite Fabricators Bellevue
Our seasoned team of granite fabricators in the Bellevue area is extremely well-informed. They know what to use and where to use at exactly the right time while dealing with stone fabrication work. The team owes this to its:
Knowledge
Experience
Training
As granite fabricators serving the Bellevue community, we are committed to providing excellent designing, fabrication and installation services. We strive hard to work in the best interests of our clients. Bellevue property owners are also openly invited to have a look at our collection and witness the high-quality craftsmanship of our granite fabricators.
Once you get to see the stone work performed by our granite fabricators in the Bellevue area, you will surely be astounded by our devotion to each aspect, our guarantee to high performance and the knack of our granite fabricators to flawlessly mix both exquisiteness along with functionality.
Call Allied Marble & Granite, Inc. for granite fabricators in Bellevue.
(206) 453-2766
Stone Work Bellevue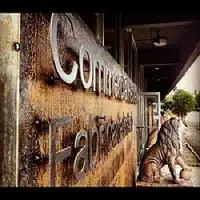 When in need of stone work in Bellevue, come to us as we have a huge portfolio of stones to choose from. This will make it easy for you to decide which stone to choose for stone work in your Bellevue property.
While our granite fabricators are providing you with their great stone work services in the Bellevue area, another team takes care of the following:
Cuts to be taken during stone fabrication
Measurements to be taken for fabrication
Styling and designing of the stone
You can now enjoy great stone work and fabrication services in Bellevue from an expert and skilled team of fabricators.
Call Allied Marble & Granite, Inc. for stone work in Bellevue.
(206) 453-2766