Granite Countertops Bellevue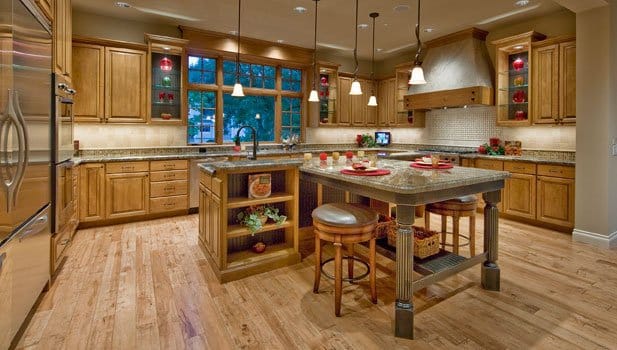 Install stylish and durable granite countertops to make your Bellevue, WA kitchen the most beautiful place of your house! The kitchen is certainly the most important part of your home, where the whole family gets together to relish delicious meals. With our granite countertops, turn your Bellevue kitchen into a place you would love to spend time in!
Allied Marble & Granite, Inc. has been a pioneer in offering best quality granite countertops in Bellevue along with a whole variety of other materials to a long list of clients!
If you are planning a remodeling project to give a new look to your kitchen or bathroom, then consider adding granite countertops and granite backsplash in your Bellevue home or business place. These are sure to serve the purpose in far lesser time and cost.
Call Allied Marble & Granite, Inc. for granite countertops in Bellevue!
(206) 453-2766
Granite Counter Bellevue
Granite is a natural material, with plenty of favorable qualities, which make granite counter the first choice of Bellevue homeowners. Granite counter is perfect for Bellevue property owners who are looking for a kitchen or bathroom counter, which is durable, functional and aesthetically pleasing.
Although there are innumerable options when it comes to selecting materials for your Bellevue home, but granite counter is such a popular choice, because if offers:
Unique appearance
Plenty of choices
Easy maintenance
Durability
Our company is just the right place for you to avail finest quality granite counter designing, fabrication and installation services.
We understand the value and emotions attached to your home and this is why, we always aim to offer you the most exclusive granite counter options to enhance your Bellevue home's appeal even more.
Call Allied Marble & Granite, Inc. for granite counter in Bellevue!
(206) 453-2766
Granite Backsplash Bellevue
How about adding a granite backsplash in your Bellevue bathroom or kitchen along with your granite countertops to complete the scene and fully transform the ambiance with the subtle charm and beauty of granite.
We offer you an amazing range of granite backsplash and countertops in Bellevue. Granite has high usability and pleasant appearance. Apart from that, granite backsplash is sure to enhance the value of your Bellevue property with its natural appeal and vibrant look.
You can surely keep enjoying the benefits of your investment for a very long time as granite backsplash and countertops in your Bellevue home are not damaged by heat, stains or scratches.
Call Allied Marble & Granite, Inc. for granite backsplash in Bellevue!
(206) 453-2766