Granite Fabricators for Home and Business Granite Projects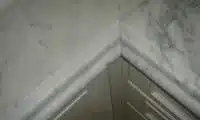 Granite installations are significant investments that have a big impact on the aesthetics, functionality and resale value of any property. When planning a granite project, you should focus not just on buying granite slabs of the right quality but also on hiring granite fabricators with the right credentials.
You cannot go wrong if you turn to Allied Marble & Granite Inc. for your granite fabrication needs in Carnation, WA. Our company has been the leading source for granite slabs as well as granite fabrication and installation services in this area since 1982.
We know that the work of granite fabricators can make or break a granite project. So, we offer the services of only highly skilled, experienced granite fabricators to Carnation home and business owners.
Our expert granite fabricators can work on all types of projects, including those for installing granite:
•
Countertops
Backsplashes
Vanity tops
Shower surrounds
Flooring
Granite Fabrication for Carnation Bathroom and Kitchen Countertops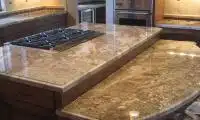 Call us for your granite fabrication job in Carnation if you are planning to invest in granite countertops for your bathroom or kitchen. Buying the most expensive granite slabs is of no consequence if these are not cut and shaped with precision. That is why you should come to us for granite fabrication.
Our granite fabricators handle the countertop fabrication process with utmost diligence and make sure that the job is completed without the slightest of oversights. Their skillful granite fabrication work in Carnation properties invariably results in:
•
Countertops of the exact dimensions as required
Minimal wastage of granite slabs
Satisfied customers delighted with their elegant countertops
Because of our professionals handling the granite fabrication job, your investment is in safe hands.
Affordable Granite Slabs in the Carnation Area

For best results on your granite project, you must, first of all, find the slab that is perfect for your needs. We are confident that we can provide you with the right granite slabs. At our facility, we keep a large stock of natural stone slabs.
We have slabs in the most popular granite colors and our granite slab prices are very affordable. We offer granite slabs for Carnation residents to suit different:
•
Personal preferences
Design requirements
Budgets
Visit us today to check out our inventory of granite slabs and also receive free estimates on the granite fabrication cost.
Looking for skilled, reliable granite fabricators serving the Carnation area? You will find them at Allied Marble & Granite Inc. Call (206) 453-2766 now!