Thin Porcelain Tile -– Seattle Home Business Installations
Want to add the beauty of natural stone to your home or business place, but are working with a limited budget? Relax! Allied Marble & Granite, Inc. offers the perfect solution:– thin slab porcelain panels and tiles.
Since its emergence in 2010, thin porcelain tile has quickly become one of the most preferred stone surface materials for residential as well as commercial environments.One
of the key reasons for its rapid popularity is that thin porcelain tile mimics the rich beauty and warmth of natural stone, but is priced much more economically.
Our company offers thin porcelain tile in Seattle, WA as the ideal material for creating beautiful, sleek, and durable stone surfaces.
Equipped to take care of the entire thin porcelain tile installation project for Seattle home and business owners, we:
Supply premium-quality thin slab porcelain panels and tiles
Offer expert services for custom-fabrication of surfaces
Provide skilled technicians who ensure perfectly-fitting installation
Porcelain Panels for Seattle Exterior and Interior Designs
Since we established the business in 1982, we have consistently strived to provide the most innovative products to meet the diverse stone surface needs of property owners.With thin slab porcelain panels, we offer Seattle residents an outstanding material that works great in all sorts of exterior and interior design applications.
Thin porcelain panels can be put to use in a variety of ways, including:
Indoor and outdoor wall coverings
Flooring
Fireplace surrounds
Countertops and backsplashes
Hospital surfaces
Surfaces in yachts, RVs, and aircrafts
You can hire our services for the installation of thin porcelain tile and porcelain panels in your new construction, and even as part of your remodeling project.
Thin Slab Porcelain Has Many Benefits for Seattle Residents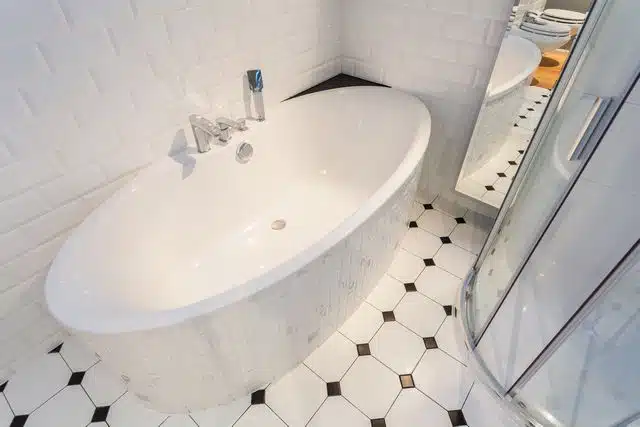 What further makes working with thin slab porcelain tiles and panels wonderful is that they are ultra light-weight and can be installed easily over any existing surface. There is no need to remove the old surface!
In fact, thin slab porcelain offers Seattle property owners many more benefits, like:
No need for sealing
Resistance to heat and stains
Retaining a lustrous look for years
Low maintenance needs
Heavy use endurance
Any home or business owner who invests in thin porcelain tile will agree that it delivers great value for their money and itprovides thoroughly satisfying use for a lifetime.
Call Allied Marble Granite, Inc. at 206-453-2766 to discuss your need for porcelain panels in Seattle and to get a free estimate on thin slab porcelain cost.