Woodinville Kitchen Countertops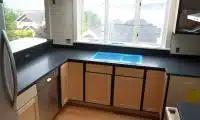 Any Woodinville area homeowner, looking to remodel, rework, reconstruct, or repair their kitchen would want to replace their old kitchen countertops, tile flooring, or kitchen backsplash. The Woodinville, WA area now has a place that will serve all these kitchen remodeling needs, inclusive of:
Kitchen countertops
Kitchen backsplash
Tile countertops
Tile flooring
If you are looking for quality work and materials for your Woodinville area new kitchen countertops or new kitchen backsplash, or you want new tile flooring to blends in with your kitchen, we are where your search ends. You can now have your tile flooring, kitchen countertops, and kitchen backsplash customized and designed to your specifications for your Woodinville area kitchen.
Woodinville Kitchen Backsplash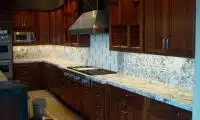 Homeowners in the Woodinville area always desire a wide range of options to choose from for their new kitchen countertops, tile flooring,and kitchen backsplash. We at Allied Marble Granite, Inc. endeavor to reach out to and provide our clients in the Woodinville area with one of the widest ranges of kitchen countertops, and kitchen backsplash and tile flooring options.
When you call us in for a site inspection and expert recommendations, our Woodinville area representative:
Understands your kitchen backsplash needs
Analyzes the suitable options for new kitchen countertops
Recommends the best tile flooring options
Gives you the most reasonable estimate
Be it the material, the size, or the texture, our catalogue of tile flooring, kitchen countertops, and kitchen backsplash designs will cover almost every available design and variation to suit your kitchen style and your personal taste.
Woodinville Tile Flooring
We won't let anything stand in the way of giving Woodinville area homeowners their newly remodeled dream kitchen. In order to ensure your dream fits your budget, we entrust ourselves with the responsibility to provide kitchen countertops and kitchen backsplash and tile flooring options of the widest variety and reasonable prices.
Your new countertops,kitchen backsplash, and flooring can beset with tiles ofnatural stone, such as:
Marble,
Quartz, or
Granite
The advantage of tile flooring and tile kitchen countertops or backsplash is that they come in a variety of designs and shapes to suit your taste and blend in with your home's style, while still being more affordable.
We have been rendering our services since 1982 and continually update our catalogue and services in order to reach out to a larger number of homeowners looking for new kitchen countertops, or a new kitchen backsplash design, or current tile flooring options for their Woodinville area kitchen remodels.