Yacht Interior Options for Mill Creek Residents
If your yacht has been out to sea for a long time and it has lost its newness or shine, you can opt for new yacht interiors. You can choose new countertops and flooring for your yacht kitchens and yacht bathrooms. Allied Marble & Granite, Inc. provides high quality and new yacht interior options for Mill Creek, WA residents. With new and enhanced yacht interiors, you can:
Take your friends on vacation
Rent it out to tourists
Put it up for sale and get a high price
You can rely on us to provide high quality and jaw-dropping yacht interior options. We have a panel of experts that will even customize the interiors based on your tastes and budget.
Yacht Bathrooms – Natural Stone Vanities and Showers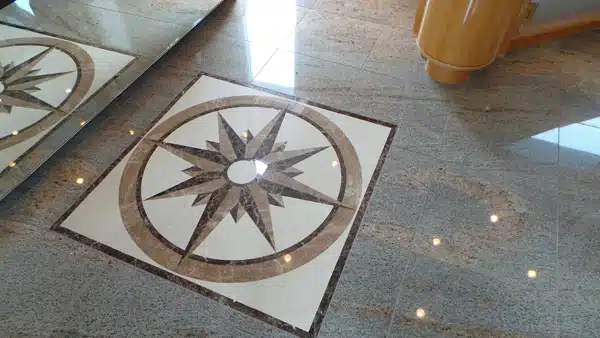 Having pre-fabricated materials as part of your yacht bathrooms is now passé. You can get luxurious and stylish Mill Creek yacht bathrooms with vanities and showers designed from natural stone. You can get our interior designer to provide several yacht bathrooms designs or ask our experts to provide options in natural stone. We have a large variety of options in stones that will make your Mill Creek yacht bathrooms:
Look stylish
Have enhanced functionality
Stand out from the other yachts
With us as the providers of natural stone products for your yacht interiors, you need not worry about the cost as we have a large variety of products suitable to all budgets.
Mill Creek Yacht Kitchens – Countertop and Flooring Options
Countertops are the most used area in yacht kitchens. This is why they are susceptible to breakage and fading. You can enhance the yacht interiors by redoing the flooring and countertops of your Mill Creek yacht kitchens. You can use the following interior yacht flooring options:
The best thing about using natural stone in your yacht bathrooms and yacht kitchens is that you can mix and match them according to your tastes. They can be used as yacht kitchen countertop material as well as for flooring. We can provide you different countertop and flooring options for your Mill Creek yacht kitchens.
If you have been thinking of redoing your yacht interiors and you seek the help of a company that serves Mill Creek, call Allied Marble & Granite, Inc. at 206-453-2776.