Covington Commercial Countertops
Having sophisticated and attractive commercial countertops in Covington, WA, are the life of any business property's kitchen.
Covington commercial countertops are highly beneficial for commercial properties, such as food preparation, serving and customer services.
At Allied Marble & Granite, Inc., we provide exclusive countertops specially designed for you.
Our company provides top-of-the-line Covington commercial countertops in material quality and durability.
Our Covington commercial countertops can go with any aesthetic, from chic restaurants to busy offices, offering sturdy and visually appealing counters that will enhance your place to new heights of elegance and practicality.
Get in touch with us to achieve your goal of business requirements with the following variety:
Commercial bar counter
Commercial kitchen countertops
Commercial stainless-steel countertops
Commercial coffee counter
Commercial restroom countertops
Commercial butcher block countertop
Call Allied Marble & Granite, Inc. for premium Covington commercial countertops!
(206) 453-2766
Covington Countertop Materials
Getting Covington countertop materials that are a perfect fit for your commercial place might seem difficult. But with us being there to help you, it becomes a piece of cake.
Our teams ensure you get only premium Covington countertop materials suitable for your place and utility requirements.
We are one of the renowned places in the region for quality Covington countertop materials. Also, our Covington countertop materials are cost-effective without compromising their quality.
You can rely on us for affordable and superior materials for countertops when renovating your property or building a completely new one.
We provide versatile materials, such as:
Corian countertops
Soapstone countertops
Porcelain countertops
Granite countertops
Recycled glass countertops
Terrazzo countertop
Contact Allied Marble & Granite, Inc. for top-quality Covington countertop materials!
(206) 453-2766
Covington Custom Countertops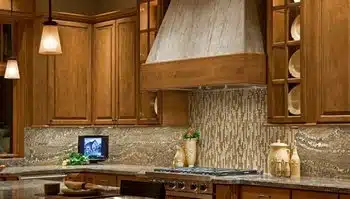 When you search for Covington custom countertops, getting a company that serves your needs is vital. We take pride in being your go-to service provider for countertops that work best for you and your property.
We the skills to create stunning Covington custom countertops for our clients with years of experience in the industry.
We ensure that our customers only get what they desire regarding Covington custom countertops. Our procedure for buying new countertops for installation is easy and customer friendly.
We guarantee to gladly help you through the complete process of setting up new Covington custom countertops.
Trust us and let us transform your property with our quality countertops, including the following:
Custom vanity tops
Custom laminate countertops
Custom wood countertops
Custom quartz countertop
Custom concrete countertops
Custom cut countertops
Reach out to Allied Marble & Granite, Inc. for excellent Covington custom countertops!
(206) 453-2766