Quartz Countertops Add Value and Beauty to Magnolia Homes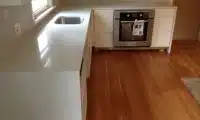 If you are looking for some of the best kitchen quartz countertops available in Magnolia, WA, look no further than Allied Marble, Inc. Started by brothers Magic and Quang Mai in 1982 in Bellevue, the company shifted its base to Seattle after 8 years when a quartz counter fabrication facility was purchased.
With the experience and knowledge they gained from working in their father's quartz counter business in Asia, the Mai brothers turned our company into one of the most well-known quartz counter installation businesses in the Magnolia area.
With our installation services of some of the best kitchen quartz countertops in Magnolia, we can make your home look even more beautiful. We can also increase the market value of your Magnolia home by a high percentage with our high-quality kitchen quartz countertops.
The services that we offer in Magnolia include the following:
Installation of kitchen quartz countertops and backsplashes
Installation of bathroom vanities and floors
Installation of quartz bathtub surrounds
Restoration of old kitchen quartz countertops in Magnolia homes
Before you decide to get a quartz counter installation service from us, we offer a free estimate so that you can plan out a suitable budget.
Quartz Counter Design and Installation in Magnolia
One of the best things about hiring our services for your kitchen quartz countertops is the presence of an in-house design team in our company. We are proud to say that our designers have always come up with beautiful designs for kitchen quartz countertops.
If you are looking for unique designs for your quartz counter, you can browse through our portfolio and get a first-hand look at the creative and beautiful designs we have come up with.
We also have one of the best teams of technicians in our employ. They are highly-trained and experienced and will always make sure that they install a perfectly-fitted quartz counter in your Magnolia home. They ensure that all measurements for the kitchen quartz countertops are precise and that no flaws are left behind after the installation. We are confident that you will always be 100% satisfied with the quartz counter job we do for you.
Call us for quartz counter designs that will:
Look beautiful in your Magnolia home
Add functionality to your space
Raise the market value of your Magnolia home
Magnolia Kitchen Quartz Countertops * Bathroom and Vanities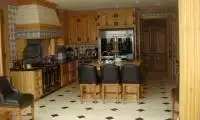 You can have the highest quality quartz counter in Magnolia installed in your home. With Allied Marble, Inc. you can have bathroom vanities, tub surrounds, kitchen quartz countertops and floors of the most superior quality. With us, you are guaranteed:
Friendly staff always willing to help with your quartz counter project
Efficient and quick services on all kitchen quartz countertops
Skilled professionals for all types of quartz counter installations
For a free estimate on our kitchen quartz countertops and other projects, call us at 206-453-2766 today!