Granite Fabricators for Home and Business Granite Projects

Granite is one of the most popular natural stones that is used in homes and businesses. Granite fabrication allows you to use it in a number of ways. Allied Marble & Granite Inc. is one of the leading granite fabricators providing high-quality fabrication services for Bainbridge Island, WA residents.
As one of the best granite fabricators, we offer the following services:
Consultation
Design
Fabrication
Installation
Repair and maintenance
We take great pride in our work. Our highly trained granite fabricators work hard to produce granite products that reflect the exceptional results you expect. Our granite fabricators will help make every step of your fabrication project a wonderful experience. Whenever you think of reliable granite countertop fabricators, think of us.
Granite Fabrication for Bainbridge Island Bathroom and Kitchen Countertops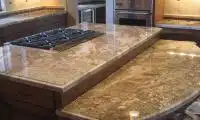 Granite countertops and slabs not only make your home look stylish but they are highly functional as well. Granite requires very little maintenance and that is the reason it is the right choice for bathroom and kitchen countertops.
Our seasoned granite fabricators understand that the quality of countertops can impact the aesthetics of your home. When choosing a granite fabricating company in the Bainbridge Island area you can rely on recommendations from friends or clients. You can also rely on our reputation for quality work and affordable prices. We recommend the usage of granite slabs as they are:
Affordable
Durable
Beautiful
We have the most popular granite colors in stock at all times and offer competitive granite slab prices to Bainbridge Island residents.
Affordable Granite Slabs in the Bainbridge Island Area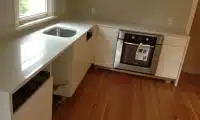 There might be several companies offering high-quality granite slabs in Bainbridge Island. However, if you are looking for a wide range of granite slabs, great customer service and affordable prices you need look no further. You should also consider the following when choosing the company to supply you with granite slabs:
Years of experience
Range of products
Pricing structure
Skilled workforce
From large projects to small jobs, we have the tools and knowledge to fabricate granite to the highest industry standards.
Feel free to call Allied Marble & Granite Inc. at (206) 453-2766 to learn more about our granite slabs and fabrication in Bainbridge Island. We look forward to helping you create the kitchen and bathroom of your dreams. Call us today!