Limestone Countertops West Seattle
When it comes to fabrication and installation of custom limestone countertops for West Seattle, WA area properties, Allied Marble & Granite, Inc is the expert to call.
Founded in 1982, our company always strives to offer the maximum possible options in natural stone surfaces for residential as well as commercial applications. We offer travertine countertops and limestone countertops for the enthusiastic property owners who are interested in surfaces other than the typical granite and marble ones.
The use of limestone countertops is becoming increasingly popular. It is partly because of the remarkable resemblance of this stone to marble. However, more significant reasons for the growing appeal of limestone countertops among West Seattle residents are the materials:
Distinguished aesthetics
Hygienic, allergen-resistant properties
Wear-resistance and durability (with proper care)
Versatility
Travertine Countertops West Seattle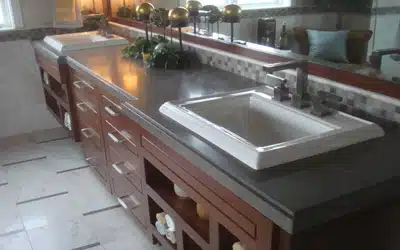 If limestone as a countertop material does not interest you, check out the travertine countertops we offer. Travertine also replicates the sophisticated, luxurious look of marble and boasts of exceptional strength as well as durability. Property owners, builders, architects, and interior decorators all agree that travertine countertops have a unique, timeless appeal.
Our technicians are highly skilled and experienced at custom-designing, crafting, and installing travertine countertops. West Seattle area residents who come to us for these can be sure of enhancing their property with surfaces that are:
Cut and shaped precisely
Perfectly finished
Ideally-suited to the existing décor
Learn about travertine countertop pros and cons and make an informed decision about investing or not in travertine countertops for your property. Talk to our experts now.
West Seattle Travertine Tile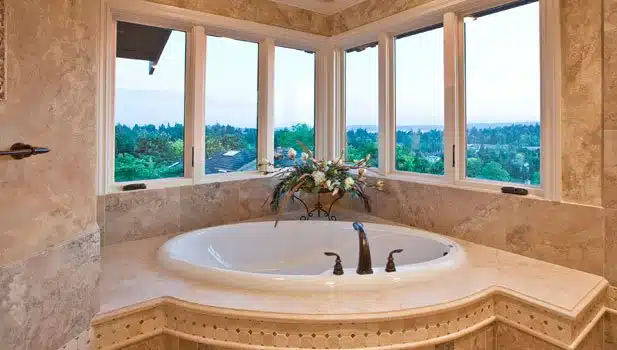 We offer a selection of slabs and tiles for the fabrication of travertine countertops. Making surfaces with travertine tile is an economical way of adding the classic, luxurious look of granite or marble to your interiors.
Opting for travertine tile is also sensible because replacing a damaged portion of the countertop is easy and affordable, unlike when the surface is made with travertine slabs. Schedule a visit to us at the earliest to get us started on installing travertine tile countertops in your West Seattle property.
We can also install travertine tile backsplash and tub/shower surrounds for you. No matter what the project, trust us for a travertine tile surface that is:
Get in touch with Allied Marble & Granite, Inc today for a free estimate on travertine or limestone countertops cost for your West Seattle area project. Call (206) 453-2766.