Stone Fabrication for the Kirkland Area – Granite and Marble Slab Fabrication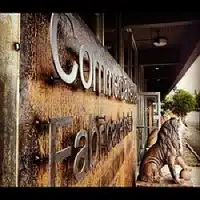 Using the services of stone fabrication offers many benefits to all residents and businesses in the Kirkland, WA area. People who live in the Kirkland area can easily get any stone work that they want for their properties. At Allied Marble & Granite, Inc., there are many professional granite fabricators that can help with getting the stone work that you want and completing the stone fabrication processes within a short period of time.
Stone fabrication and stone work has become more and more popular, and people in the Kirkland area are demanding quality in these services. Our company has been providing stone fabrication services for the Kirkland area for many decades and our stone work is highly valued among our customers.
Our granite fabricators are capable of creating wonderful stone work for residents of the Kirkland area. There are virtually no limits to the stone work that our granite fabricators can create in their state-of-the-art stone fabrication process, such as the following:
Staircase stone fabrication
Bathroom stone work
Countertops
Backsplash stone fabrication
Fireplaces
Our granite fabricators are highly experienced in the field of stone fabrication and stone work, which is why so many people in the Kirkland area prefer our services for their stone fabrication needs.
Granite Fabricators for Kirkland Area Home and Business Property
People in the Kirkland area who own their homes or business properties come to us with the desire to use our services for stone fabrication. They know that we will create quality stone work for their properties. Our granite fabricators are known in the Kirkland area for many reasons and some of them are the following:
Our granite fabricators have excellent skills and years of experience
Our granite fabricators are very friendly and helpful
Our granite fabricators are always ready to give advice and information
Using our services for stone fabrication and the experience of our granite fabricators to create stone work for your property has proven to be a great choice for our previous customers and will be for you as well.
Custom Stone Work and Fabrication for Kirkland Area Residents
We make sure that your ideas and expectations for the custom stone work that you want to get from our experienced granite fabricators can offer a lot of advantages, such as the following:
Turning your ideas into reality with our granite fabricators
Having unique work in your home or business
Surprising guests and visitors with its beauty
Residents of the Kirkland area have used our services for many years and are more than satisfied with our skills and experience.