Yacht Interior Options for Shoreline Residents
When it comes to remodeling yacht bathrooms and yacht kitchens, you need materials that can add a touch of style, elegance, and opulence to the yacht interior. Allied Marble Granite, Inc. offers the perfect yacht interior options for Shoreline, WA residents!
We are a one-stop shop for sourcing, fabricating, and installing natural stone in yachts. We can install stone flooring, countertops, vanities, shower surrounds, etc. in yacht kitchens and yacht bathrooms. The choice of materials that we offer for yacht interior installations include:
Granite
Marble
Quartz
Thin porcelain
Yacht interior requirements cannot be the same for different vessels. We realize this and offer the yacht interior materials to Shoreline residents in a multitude of hues, textures, and veining patterns. You can count on us to provide your watercraft with stone installations that create the classy yacht interior decor you desire.
Yacht Bathrooms – Natural Stone Vanities and Showers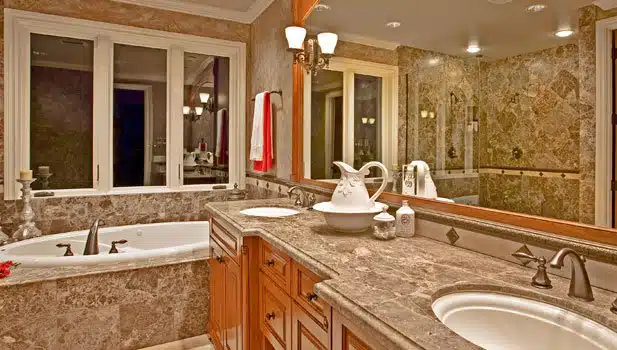 Installation of vanities and showers in yacht bathrooms is not quite the same as doing the installations in standard bathrooms. To ensure attractive, highly functional, and durable surfaces in their yacht bathrooms, Shoreline yacht owners must choose a natural stone material that is:
Very sturdy
Hard-wearing and able to withstand weather conditions at sea
Reasonably low in weight
We can help our customers pick the right natural stone products for their bathroom vanities and showers. Moreover, our well-trained, experienced technicians work diligently to ensure precise fabrication and seamless installation of the stone surfaces in yacht bathrooms. Shoreline residents can rest assured that their bathroom surfaces will look great and perform efficiently throughout the life of their vessel.
Shoreline Yacht Kitchens – Countertop and Flooring Options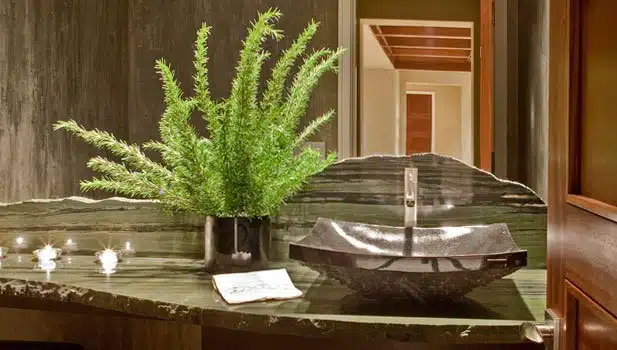 We always strive to give our customers yacht kitchen countertop material and flooring options that:
Match their personal style and preferences
Enhance the utility of their yacht
Fit their budget
That is why we stock a huge inventory of natural stone products for installation in yacht kitchens. Shoreline yacht owners are sure to find the perfect stone for their needs with us. The skillful workmanship of our technicians guarantees a wonderful finish to every stone surface we install in yacht kitchens.
Our competitive pricing helps our customers enjoy lavish yacht kitchens and bathrooms without breaking the bank! Call us today to discuss your yacht kitchen or yacht bathroom design and installation requirements.
Looking for quality natural stone materials to furnish yacht kitchens and yacht bathrooms in your Shoreline vessel? Call Allied Marble Granite, Inc. at 206-453-2776.