Thin Porcelain Tile – Woodinville Home Business Installations
At Allied Marble Granite, Inc., we offer an exciting selection of thin porcelain tile to Woodinville, WA residents.
Our lightweight yet highly durable selection of thin porcelain tile has set a benchmark for unmatched quality and design.
With years of experience and expertise in residential and commercial projects, our experts are well-versed in all aspects of thin porcelain tile supply and installation in the Woodinville area.
Choose us for your thin porcelain tile needs because we provide:
Various color, size, and texture choices
Products from industry-leading manufacturers
Friendly, knowledgeable teams that provide assistance
Complete customer satisfaction
Porcelain Panels for Woodinville Exterior and Interior Designs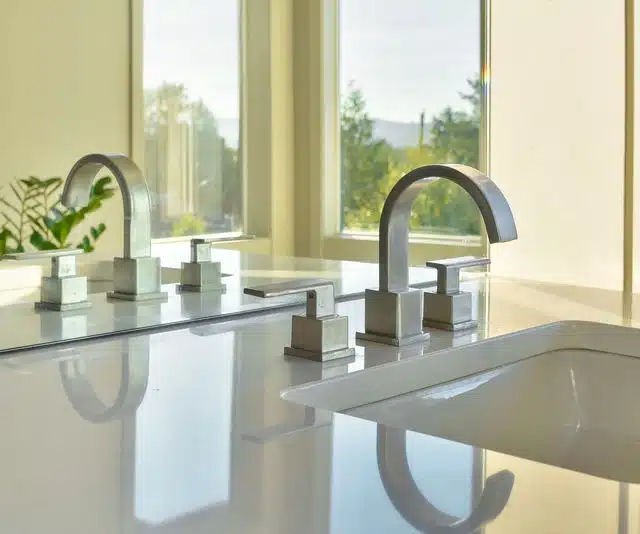 For any property owner, the best material is one that looks fabulous and requires little-to-no maintenance. This material is now available but virtually unknown to most property owners.
It is porcelain tile, updated with state-of-the-art equipment and manufacturing processes that will completely alter your perception of tile.
We offer large and thin porcelain panels to Woodinville residents. Our porcelain panels do not absorb water, meaning that they will not fade or crack, even in freezing temperatures.
Our porcelain panels are ideal for both interior and exterior design applications. Install our high quality porcelain panels on:
Floors
Walls
Backsplashes
Countertops
Thin Slab Porcelain Has Many Benefits for Woodinville Residents
Thin slab porcelain is one of the hottest trends on the interior design market today. Thin porcelain tile offers a variety of benefits to Woodinville residents, like installation over pre-existing floors.
This eliminates the need to rip out existing flooring during a renovation project, which reduces time, money, and labor costs.
The installation of thin slab porcelain over existing tiles also eliminates the need to go through a messy and stressful demolition process.
Thin slab porcelain is perfect for bathroom remodeling thanks to its ease of installation and fast turnaround. Since thin slab porcelain is lightweight, it also reduces material consumption, which in turn reduces environmental impact.
We offer thin porcelain tile to residential and commercial property owners. We are known for:
Supplying the highest quality porcelain panels
Superior workmanship on every job
Completing installation projects on time
Treating clients and their properties with respect
For more information on our thin slab porcelain cost for Woodinville residents, call Allied Marble Granite, Inc. at 206-453-2766. We look forward to speaking with you.