Capitol Hill Kitchen Countertops
The diversity of the Capitol Hill, WA area means that many homes could use remodeling. Even if your house isn't outdated, it can benefit from stone kitchen countertops. Kitchen countertops made out of quartz are:
Resistant to stains and heat damage
Unlikely to host bacteria and viruses
Unlikely to chip or crack
Durable
We offer kitchen countertops and kitchen backsplash options in different kinds of stones. Our kitchen countertops have over 300 color options, with several stone options. To learn more about our kitchen countertops, you can call us or visit our showrooms. We help you choose the best kitchen countertops for your kitchen at affordable prices – there's no need to spend too much on kitchen countertops.
If you're a resident of the Capitol Hill area and are looking for new kitchen countertops, tile flooring, or a quality kitchen backsplash, look no further than Allied Marble & Granite, Inc.!
Capitol Hill Kitchen Backsplash
If your Capitol Hill area kitchen countertops are already in tip-top shape, you might consider a kitchen backsplash. A kitchen backsplash can be very helpful for the longevity of your home. A kitchen backsplash offers:
Protection on your walls from food and spills
Easy maintenance of the cleanliness of your kitchen
Easy installation of a beautiful decoration for your kitchen
A kitchen backsplash is a great option if you're looking to spice up your Capitol Hill area kitchen's appearance. A kitchen backsplash is often cheaper than buying kitchen countertops. A kitchen backsplash also provides more protection for your Capitol Hill area home's structure than tile flooring. Come to our showroom for some ideas for your new Capitol Hill area kitchen backsplash!
Capitol Hill Tile Flooring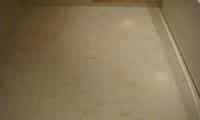 If a kitchen backsplash isn't the way you want to beautify your Capitol Hill area kitchen, tile flooring is the best way. Tile is a versatile material used for countertops, a kitchen backsplash, and tile flooring. There are many benefits to tile flooring in the Capitol Hill area kitchen:
Tile flooring is more durable and resistant than other materials
Tile flooring stays cool in the summer and heats up easily in the winter
Tile flooring is easy to clean, as it is resistant to chemical damage
Tile flooring maintains its color and quality for a long time
Tile flooring is a cheap way to spiff up your Capitol Hill area home. We make tile flooring affordable and accessible. Give us a visit or a call to learn more!