Granite Fabricators for Home and Business Granite Projects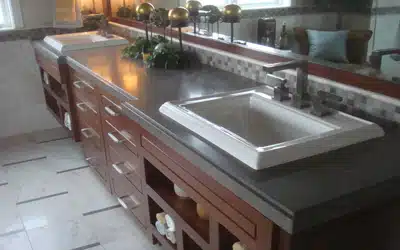 Taking raw granite slabs and shaping them into beautiful countertops, kitchen islands, floor tiles, vanities, tub/shower surrounds, etc. is nothing short of an art! If you want your property to have elegant granite surfaces, make sure to hire competent craftsmen for the granite fabrication work.
You can find the exceptionally skilled granite fabricators you need in Montlake, WA at Allied Marble & Granite Inc. We are a leading granite fabrication and installation company that has been servicing the community since 1982.
We also sell granite slabs. We are staffed by seasoned granite fabricators with proven expertise for attractive, custom-designed stonework. Our granite fabricators work in Montlake for home as well as business projects.
After bringing our granite fabricators onboard your project, breathe easy and relax in the knowledge that the granite surfaces commissioned by you will be:
The specified dimensions
Seamlessly cut and shaped
Finished beautifully
Strong and durable
Granite Fabrication for Montlake Bathroom and Kitchen Countertops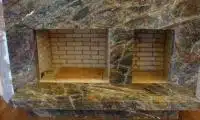 You would want your bathroom or kitchen granite countertops to be truly striking and made to last. Such surfaces come from a combination of top-grade materials and top-notch workmanship throughout the countertop fabrication process.
That is the reason why we are the right people to call once you decide to have granite countertops installed in your home or business place. As a trusted one-stop shop for all types of granite solutions and services, we offer you the choicest of granite slabs along with expert granite fabricators to work on them.
We offer our exceptional granite fabrication services in Montlake to make bathroom/kitchen countertops:
Of any size and shape
In any amount
With vast options in edge profiles
Affordable Granite Slabs in the Montlake Area
Ever since its inception, our company has strived to offer a great experience when shopping for granite slabs to Montlake residents. We do our best of offer the finest of gifts offered by Mother Nature and then polish these to perfection with our exquisite granite fabrication work.
We maintain a large inventory of granite slabs for our Montlake customers to choose from. The collection includes stones in the most popular granite colors and having:
Distinctive veining
Luminous textures
Rich looks and feel
Our competitive granite slab prices and affordable granite fabrication costs further make shopping with us extremely satisfying.
In the market for premium-quality granite slabs and superior granite fabrication services in the Montlake area? Call Allied Marble & Granite Inc. at (206) 453-2766.