Thin Porcelain Tile – Newcastle Home Business Installations
If you have been thinking of renovating your home and want to introduce something new and unique for your home and business premises, you should choose thin slab porcelain. Porcelain panels made from porcelain are changing the way homes are being designed. Allied Marble Granite, Inc. is a reputable company that offers high-quality thin porcelain tiles for Newcastle, WA residents.
Being an experienced and established company, we deal in thin porcelain tiles that have the following features:
Give the appearance of natural stone
Do not require sealing
Retain its polish
Appropriate for use in high usage areas
You can rely on our skilled and trained technicians for the thorough and efficient thin porcelain tile installation. Equipped with state of the art equipment and the knowledge of advanced techniques they are able to install the thin porcelain tile panels in a way that will make your property beautiful to look at and increase in value.
Porcelain Panels for Newcastle Exterior and Interior Designs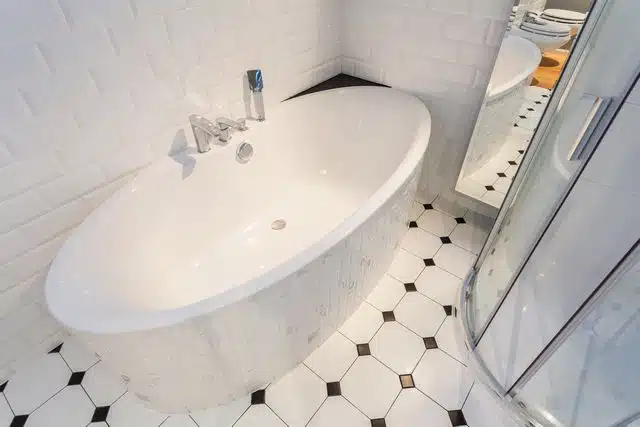 As a new material, thin slab porcelain is being discovered by designers and architects. The porcelain panels created from the thin porcelain tiles can be used in multiple of ways giving a completely new look.
You can choose us for the installation of porcelain panels in Newcastle as we have the expertise you are looking for. You can choose to use porcelain panels in your home in the following ways:
Accent walls
Countertops
Backsplashes
Tub surrounds
The increasing acceptance of porcelain panels being used in homes in a variety of ways is indicative of the fact that they are quite beautiful, useful and functional. As compared to their natural counterparts, thin slab porcelain panels can be easily installed and do not require as much maintenance.
Thin Slab Porcelain Has Many Benefits for Newcastle Residents
There might be several companies offering installation of thin slab porcelain in Newcastle. However, to ensure that you get the benefits from the material as promised, you must choose a reputable and experienced company.
You should choose us for the installation of the thin slab porcelain in your home or business in Newcastle as we have the experience, expertise, and equipment. The thin slab porcelain is perfect for your home as it carries the following benefits:
Heat resistant
Little or no maintenance
Quick installation
Light in weight
If you want to learn more about thin slab porcelain installation in Newcastle, simple call Allied Marble Granite, Inc. at (206) 453-2766.