Granite Fabricators for Home and Business Granite Projects
Selecting the right granite fabricators is probably the most significant decision in a granite project. However, most property owners focus more on choosing the granite slabs than on deciding who to hire to do their stonework. They should remember that the finesse in granite fabrication is crucial for successful and useful granite installations.
Come to Allied Marble & Granite Inc. for some of the most skillful granite fabricators serving Kirkland, WA. We have been in the granite fabrication industry since 1982. Our seasoned granite fabricators assure Kirkland home and business owner's utmost precision in every aspect of their granite work, including:
•
Measuring
Cutting and shaping
Polishing and finishing
Granite Fabrication for Kirkland Bathroom and Kitchen Countertops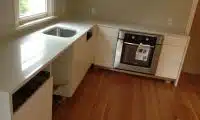 Our expertise in granite fabrication includes crafting custom countertops. If you are looking for skilled granite fabricators with extensive experience in making bathroom and kitchen countertops, you are at just the right place!
All our granite fabrication work for Kirkland residents is done in-house. We have a state-of-the-art facility where our granite fabricators work with highly advanced equipment, including:
•
CNC machines
Bridge saws
Waterjet machine
Edge-polishing machine
Throughout the countertop fabrication process, our professionals are very diligent. Our granite fabrication services for Kirkland customers aim at transforming the granite slabs chosen by them into the exact countertops they need. The outcome of our granite fabrication work is perfectly sized, beautiful and is functional surfaces that are in harmony with the surrounding decor.
Affordable Granite Slabs in the Kirkland Area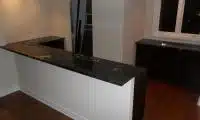 We realize that people have different needs, desires, and budgets for their granite projects. Our store keeps a large inventory of granite slabs to give Kirkland property owners the benefit of a wide choice in materials for the granite installations they have planned.
The granite slabs offered by us are imported from different countries known for producing high-grade natural stone. We have slabs in the most popular granite colors and are confident of providing our customers with the ideal granite slabs matching the design specifications on their projects.
The best part is that we offer fine-quality products at affordable granite slab prices. Not surprisingly, we are the preferred source for granite slabs in this community. We welcome a diverse clientele, comprising:
•
Homeowners
Big and small businesses
Builders, architects, and designers
Look no further than Allied Marble & Granite Inc. when searching for quality granite slabs and expert granite fabricators available in the Kirkland area. Call (206) 453-2766 for a free granite fabrication cost estimate.