Carnation Stone Fabrication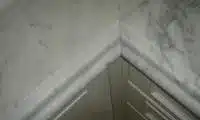 Look no further if you are searching for experienced and reputable stone fabrication experts serving the Carnation, WA, area! Allied Marble & Granite, Inc. has been doing customized stone work since 1982, proving our exceptional capabilities for Carnation stone fabrication and installation.
Catering to a diverse clientele, we handle stone fabrication jobs for all residential and commercial applications. Our company has the experience, expertise, and resources for handling any big or small Carnation stone fabrication job.
We offer comprehensive services and perform Carnation stone fabrication work with different kinds of natural and engineered stones.
Get in touch with us today to discuss your needs for:
Stone countertop fabrication
Granite fabrication
Stone slab fabrication
Marble fabrication near me
Come to Allied Marble & Granite, Inc. for customized Carnation stone fabrication services!
(206) 453-2766
Carnation Granite Fabricators
We have worked hard to establish ourselves as one of the leading Carnation granite fabricators. Think of us when you decide to get a granite surface installed in your home or commercial establishment.
Your choice of the Carnation granite fabricators can significantly impact the returns on investment in the stone work.
Do not make a rushed or careless decision about hiring the Carnation granite fabricators if you want your hard-earned money to be put to the best possible use. Let us custom-make the granite surfaces you want on your property.
Several factors set us apart from the other Carnation granite fabricators.
Our skills as granite fabricators include making:
Granite kitchen countertop
Granite backsplash
Granite kitchen island
Granite vanity top
Granite bathroom vanities
Call Allied Marble & Granite, Inc. for one of the top-rated Carnation granite fabricators!
(206) 453-2766
Carnation Stone Work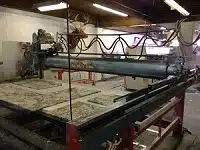 We take pride in doing Carnation stone work that is second to none. Our stone fabrication services surpass industry standards and exceed customer expectations. The people who hire us for Carnation stone work want surfaces that optimize the efficiency, aesthetics, and resale value of their property.
We realize this and appreciate that by choosing us over the other Carnation stone work experts, they entrust us with a considerable financial investment. So, we go all out to deliver flawless Carnation stone work.
Our critical distinguishing features are a steadfast commitment to excellence and a top priority to customer satisfaction.
Contact with us to discuss your project for:
Custom marble & granite work
Quartz work
Stone tile work
Limestone work
Call Allied Marble & Granite, Inc. for the finest Carnation stone work for your property!
(206) 453-2766