Edmonds Bathroom Vanities
When it comes to installing bathroom vanities near Edmonds, WA, the services offered by Allied Marble & Granite Inc. are second to none. A bathroom vanity can be a crucial functional piece, as well as an aesthetic element of your bathing space.
Bathroom vanities in Edmonds properties eliminate clutter in the restroom by providing a proper space for keeping toiletries and gadgets. Meanwhile, the design, finish and material of bathroom vanities tends to impact the interior decor of Edmonds properties.
As an experienced stone fabricator, that has been in business since 1982, we are skilled at fabricating all types of bathroom vanities for Edmonds properties.These include:
•
Double sink vanity
Wall mounted vanity
Single vanity
Corner sink vanity
Custom vanity
Call Allied Marble & Granite Inc. for bathroom vanities near Edmonds!
(206) 453-2766
Edmonds Bathroom Vanity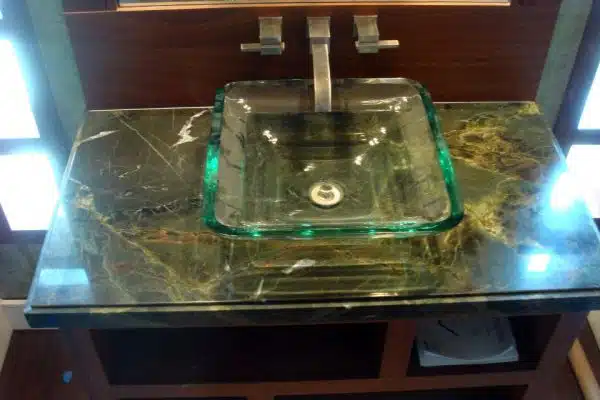 Our company is committed to providing an elegant, efficient and long-lasting bathroom vanity for every Edmonds customer. That is why we take care to use only premium-quality stone slab to make a stunning bathroom vanity for any Edmonds property.
We also make sure to take a detail-oriented approach to fabrication of bathroom vanities, as well as vanity installation jobs. Upon hiring us for designing, creating and fitting up a bathroom vanity at your Edmonds home or commercial location, you can rest easy about getting excellent returns on your investment.
Do not hesitate to trust us for all your bathroom vanity needs near Edmonds. Let us be your first and only call for installation of custom-made:
Bath vanity sink
Vanity tops
Bathroom sink cabinets
Vanity counter
Call Allied Marble & Granite Inc. for a bathroom vanity near Edmonds!
(206) 453-2766
Edmonds Vanity Install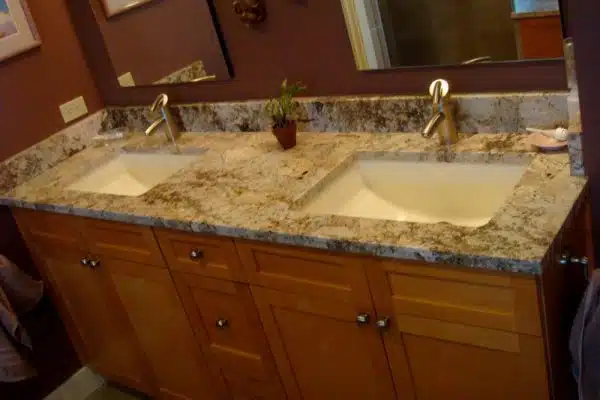 To ensure that our vanity install job for Edmonds properties gets full approval of the customers, we have employed extremely skilled, experienced and dependable technicians. Our experts take pride in their job and can be relied upon for careful vanity install projects for Edmonds properties. We provide a perfect fit in the designated space.
We want our clients to get years of hassle-free service from their bathroom vanities. This will happen only when we do a professional vanity install for Edmonds home or commercial spaces without cutting corners.
The stellar reputation of our company and our ever-expanding large customer base are testament to our impeccable vanity install services for Edmonds residents. Hire us for:
Installing a new vanity
Replacing bathroom vanity
Installing a vanity sink
Replacing vanity top
Call Allied Marble & Granite Inc. for a vanity install near Edmonds!
(206) 453-2766