Lake Stevens Kitchen Countertops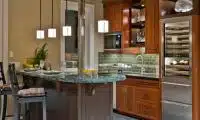 Replacing kitchen countertops have become a common choice for people in Lake Stevens, WA when they go for home renovation. You can avail kitchen countertops from a reputed company like Allied Marble & Granite.
We are offering our services from the year 1982 for the kitchen countertops Lake Stevens. However, these kitchen countertops Lake Stevens are very much useful in decorating table top of kitchen.
Kitchen countertops Lake Stevens is an affordable option
We offer kitchen countertops in a variety of materials
Kitchen countertops Lake Stevens can be availed in various patterns and designs
Our experts help you choose the color of kitchen countertops to match with the ambiance
Lake Stevens Kitchen Backsplash
Kitchen backsplash Lake Stevens is easily available for you. However, there are many choices for you in kitchen backsplash. It can be used as wallpaper that can be stuck on to the wall. Kitchen Backsplash Lake Stevens can be used to bring out the beauty of your kitchen countertops.
It provides that additional attractive piece in the kitchen. Kitchen backsplash is available in an affordable range. Thus, it is easier for people to buy them as it is very much economical.
There are various innovative types of backsplash that can be available for you.
Glass tile kitchen backsplash Lake Stevens
Ceramic tile kitchen backsplash
Stainless steel kitchen backsplash
Granite tile kitchen backsplash Lake Stevens
Lake Stevens Tile Flooring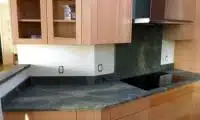 Tile flooring Lake Stevens is a good choice to decorate your house. There are multiple places where you can use tile flooring Lake Stevens like you bedroom, drawing room, and kitchen.
Tile flooring Lake Stevens is being widely used as they make the house beautiful
There are varied types of designs and textures for tile flooring Lake Stevens
Our experts will help you choose and install tile flooring
While selecting tile flooring, you need to consider your ambiance as well
So, make sure that you choose your tile flooring products wisely. The installation process of tile flooring is also very much easy and convenient and less hassle-free.
Tile flooring, kitchen countertops and kitchen backsplash are easily available in Lake Stevens, but you will have to make sure that you buy only one of the best quality products and for that you can definitely bank on Allied Marble & Granite. Call us at (206) 453-2766.