Yacht Interior Options for Edmonds Residents
Allied Marble & Granite, Inc. is one of the leading suppliers and installers of yacht interior countertops in the Edmonds, WA area. We have years of experience in installing yacht interior countertops in luxury boats in Edmonds. We have the capabilities to handle any size job.
From the design process, to fabrication and installation, we are here to meet all your yacht interior countertop needs in the Edmonds area. Our yacht interior countertops are available in a wide range of materials, including:
No matter what you have in mind, our selection of yacht interior countertops for Edmonds yachts will surely meet your project design needs.
Yacht Bathrooms – Natural Stone Vanities and Showers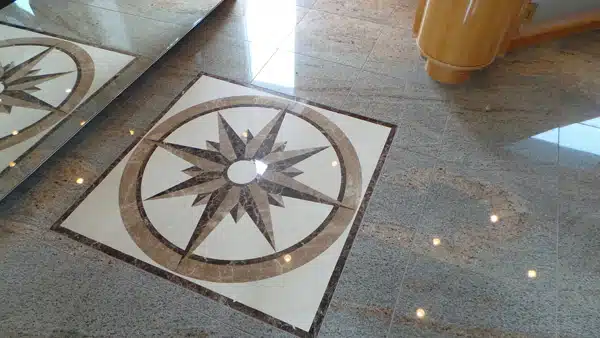 Your yacht bathrooms should be a place where you feel surrounded by luxury. Our beautiful, luxurious vanities and shower tub surrounds make yacht bathrooms a great place to unwind after a day at sea.
Our selection of natural stone for yacht bathrooms in Edmonds can create a luxurious bathroom experience. With our natural stone products, you can add exceptional style and elegance in yacht bathrooms in Edmonds. Let us help you add an extra touch of class to your Edmonds yacht bathroom with our many years of expertise.
We create beautiful, functional, and durable countertops and surfaces for yacht bathrooms that our customers in Edmonds love to use. We stand behind our work, from helping you select the right material for your yacht bathrooms in Edmonds, to installing it with superior workmanship. We offer:
Vanities
Shower surrounds
Bathroom countertops
Edmonds Yacht Kitchens – Countertop and Flooring Options
Owning a luxury boat comes with many responsibilities, and it is important for boat owners in Edmonds to have attractive yacht kitchens and bars. If you have been looking for nice countertops for yacht kitchens in Edmonds, then you have come to the right place. We offer an aesthetically appealing and durable selection of countertops for yacht kitchens in Edmonds.
Our range of kitchen countertops for yacht kitchens and bars in Edmonds is available in limestone, tile, granite, and many other materials. We import our stone from Brazil, India, Italy, South Africa, China, Mexico, Spain, and Canada. When you choose us for countertop needs for your yacht kitchens and bars, you get:
The finest quality materials
Friendly, knowledgeable staff
Professional installation
Complete satisfaction
Call Allied Marble & Granite, Inc. at 206-453-2766 to find out more about our offerings for yacht kitchens and bars in Edmonds.