Tile Flooring Options for the Medina Homeowner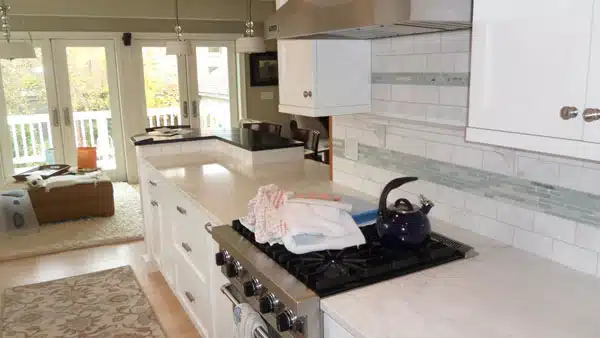 Allied Marble, Inc. is a company that opened in 1982 in Bellevue. Throughout the years, we have been providing homeowners in Median and the greater Puget Sound region with some of the best services and products in tile flooring, backsplash tile, and bathroom tile available. In Medina, WA, we can show you a vast array of great-quality and beautiful bathroom tile, backsplash tile, and tile flooring to choose from.
We offer the best services across the state, which is why our company has become one of the most trusted among Medina homeowners. We offer tile flooring, bathroom tile, and backsplash tile services that include:
Installation of kitchen tile flooring, backsplash tile, and countertops
Installation of bathroom tile for vanities, tub surrounds, etc.
Installation of tiles for bathroom tile flooring
Renewal of old backsplash tile, bathroom tile, and tile flooring
Free estimates before kitchen and bathroom tile installation projects
In Medina, we offer everything from backsplash tile, tile flooring, and bathroom tile to countertops and vanities. Our team of technicians for the Medina area is one of the best in the business.
Backsplash Tile and Tile Countertops for Medina Kitchens
There is nothing quite like having a kitchen that is functional and beautiful. You can have just that with our range of great-looking tiles that are made from the best natural stones available. We make sure that we provide nothing but the best quality to our Medina customers. With us, you can find the perfect tiles for countertops and backsplash tile, as well as for your new kitchen tile flooring.
We have trained and experienced technicians serving Medina who will make sure that each tile is perfectly installed. With our team, you can always expect:
Prompt and efficient service
Precise measurements of all spaces
Hand-cut and polished tiles
Perfectly installed tiles
Tiles of the best quality
We have no doubt that you will love our diverse styles available for tile flooring, counters, backsplash tile, and other applications in your kitchen. Whatever your vision is for your Medina kitchen, we are confident that we can help you achieve it.
Bathroom Tile, Tub Surrounds and Tile Vanities for Medina Bathrooms
We are known in Medina and across the state for the wonderful products that we have for bathrooms. We have bathroom tile flooring and tiles for bathtub surrounds, vanities, and backsplash in some of the most beautiful and unique designs. Here is how we can help you with your bathroom tile project:
Help you choose your bathroom tile
Provide free estimates for your bathroom projects
Provide you with quality, efficient installation service anywhere in Medina
For the highest quality in kitchen or bathroom tile flooring, counters, and backsplash tile in Medina, give our team at Allied Marble, Inc. a call at 206-453-2766 today!