Stone Fabrication for the Renton Area – Granite and Marble Slab Fabrication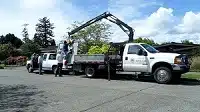 Stone can greatly enhance the decorative value of your Renton, WA area house or workplace. Intricately worked stone fabrication can take the beauty of your home to new levels.We at Allied Marble & Granite, Inc., through our years of experience and hard work in the field of stone fabrication,have become some of the best stone fabrication service providers and granite fabricatorsin the Renton area. Our stone fabrication services and our granite fabricators are renowned for their precision. Some highlights of our stone fabrication services for your Renton area needs are:
Stone fabrication done professionally by our granite fabricators
All our stone fabrication projects are cost effective
Our stone fabrication works reflect beauty, strength and durability
Granite Fabricators for Renton Area Home and Business Property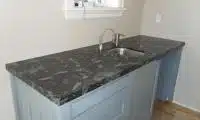 We also provide expert granite fabricators for your Renton area homes and business properties. How many times have you thought abouthaving stone fabricated for you home or business but pushed aside your dream thinking the cost would be too high? Well, we provide you with affordable granite fabricators. All our granite fabricators understand the best materials and work with your design. Our stone fabrication works and granite fabricators are known for their designs and patterns. Some more features of our granite fabricators for your Renton area properties are:
Our granite fabricators use state-of-the art techniques
You can choose from a wide range of materials, colors, and textures
Skilled granite fabricators and installers are always available for you
Custom Stone Work and Fabrication for Renton Area Residents
Our services also include custom stone work and fabrication for Renton area residents. Along with stone fabrication, our stone work services are known all over Renton area for their quality and efficiency. We provide you with professional services for all your custom stone work and fabrication needs. Our stone work will enhance the beauty of your houses many times over. We complete our stone work projects on time and ensure customer satisfaction. Other features of our stone work services for Renton area residents include:
A huge number of designs and patterns for custom stone work
We can repair and maintain existing stone work
All equipment used for stone work and fabrication ensure genuineness and quality
With many years of experience and dedication behind us, today we are proudly one of the best service providers for all your stone fabrication, granite fabricators, and stone work needs. So any time you want to stone work or fabrications, just drop by our offices in the Renton area.