Quartz Countertops Add Value and Beauty to Edmonds Homes
Allied Marble, Inc. was established in Bellevue in the year 1982 by brothers Magic and Quang Mai, but after eight years, moved the company to Seattle after purchasing a quartz counter fabrication facility. The company has catered to many homeowners, providing them with top-of-the-line kitchen quartz countertops in Edmonds, WA.
Owing to their father's quartz counter business in Asia, the Mai brothers learned everything about the quartz counter industry and with that experience, they turned our company into one of the most well-reputed businesses for kitchen quartz countertops in the Edmonds area.
We specialize in installing kitchen quartz countertops. You will find a large number of homeowners in the greater Edmonds area and beyond who trust us to provide them with installation services. Our kitchen quartz countertops not only add beauty to Edmonds homes but also increase their market value by a high percentage.
We offer the following services to Edmonds homeowners:
Customized designs for high-quality backsplash, vanities, and kitchen quartz countertops
Renewal of existing kitchen quartz countertops
Installation of quartz vanities and kitchen quartz countertops
Free estimates so Edmonds homeowners can set budgets for their quartz counter projects
Quartz Counter Design and Installation in Edmonds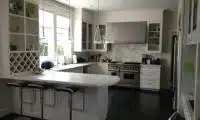 For the most stylish and functional kitchen quartz countertops, you can consult our design team who will help you with everything from choosing the right material to recommending the best style for your kitchen or bathroom. We have a wide array of kitchen quartz countertops in different colors, styles and textures and we realize that it can be quite overwhelming to try and pick the best one; but that is what our design team is here for and they are always happy to help!
When it comes to installation technicians, there is no team like the one we have in our employ. They are some of the most highly-trained and skilled professionals you will find anywhere. It is their skill and experience that will provide you with one of the best quartz counter installations in Edmonds. Our team will always provide you with:
Efficient services for all quartz counter orders
Quartz counter projects completed within the given time-frame
Great customer service on all kitchen quartz countertops
Perfect installation of kitchen quartz countertops, backsplashes, and vanities
Edmonds Kitchen Quartz Countertops * Bathroom and Vanities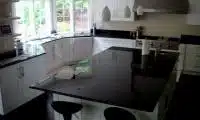 To get some of the most skilled professionals to install your quartz counter in Edmonds, trust us to do a fantastic job. We have always been dedicated to making sure that our kitchen quartz countertops satisfy all our Edmonds customers and we are proud to say that we have achieved that. For high quality kitchen quartz countertops, you can depend on our professionalism and efficiency!
Call us for any variety in:
Styles
Colors
Sizes
Textures
With these choices, you can customize the perfect quartz counter for your home.
For a free estimate or more information on our kitchen quartz countertops, call us at 206-453-2766 today! We are looking forward to installing the perfect quartz counter in your Edmonds home.